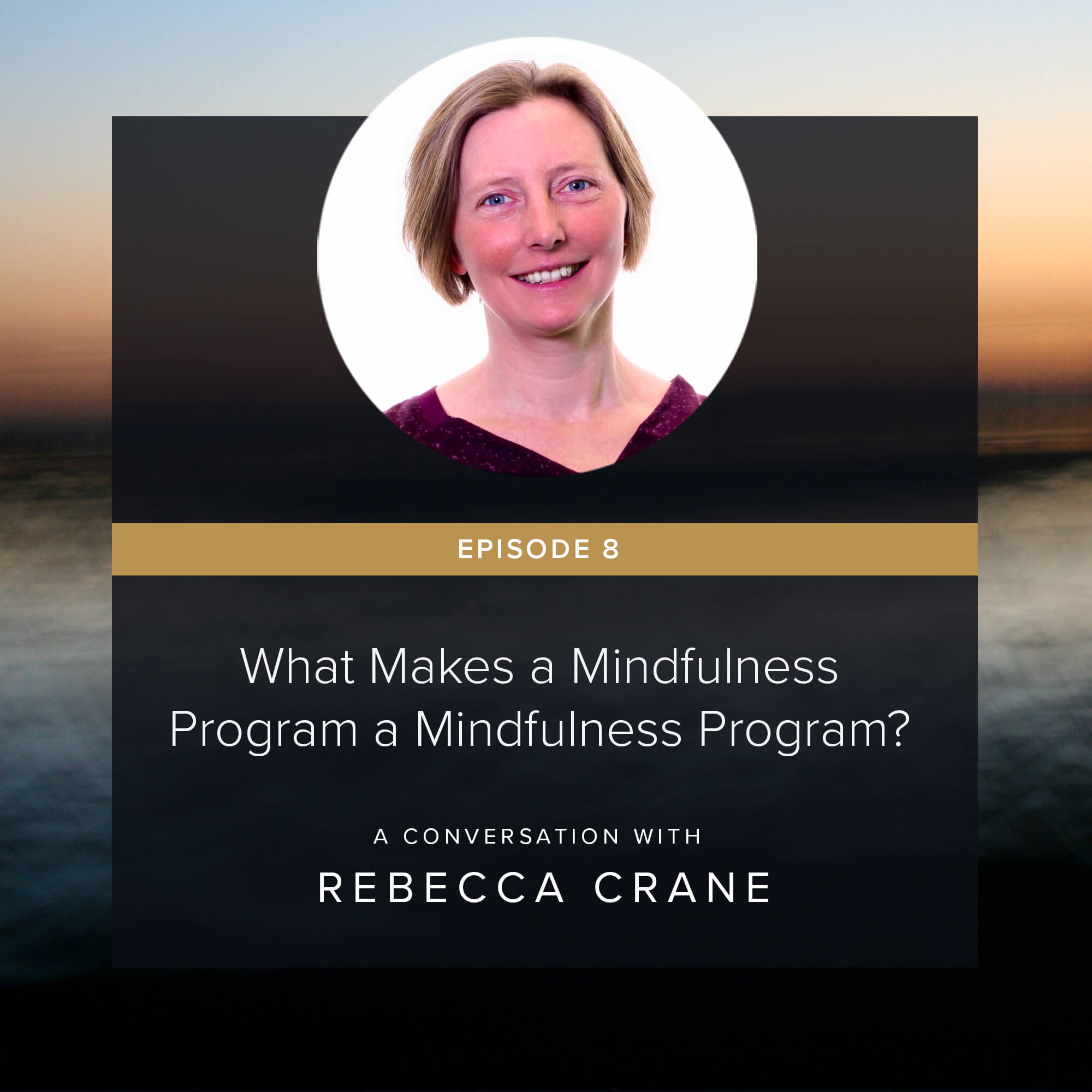 Episode 8:
What Makes a Mindfulness Program a Mindfulness Program?
This episode's guest is Rebecca Crane, a teacher passionate about mindfulness teacher competencies—particularly "who" we need to become in order to offer mindfulness to others. In the episode, David and Rebecca delve into the questions: What makes a mindfulness program a mindfulness program? Where does trauma fit into all this? And where is the field going?

Rebecca Crane, PhD directs the Centre for Mindfulness Research and Practice at Bangor University and has played a leading role in developing its training and research program since it was founded in 2001. She teaches and trains internationally in both Mindfulness-Based Cognitive Therapy and Mindfulness-Based Stress Reduction (MBSR). Her research and publications focus on how the evidence on mindfulness-based interventions can be implemented with integrity into practice settings. She has written Mindfulness-Based Cognitive Therapy Distinctive Features (2017), co-authored Mindfulness-Based Cognitive Therapy with People at Risk of Suicide (2017), and is a Principle Fellow with the Higher Education Academy.