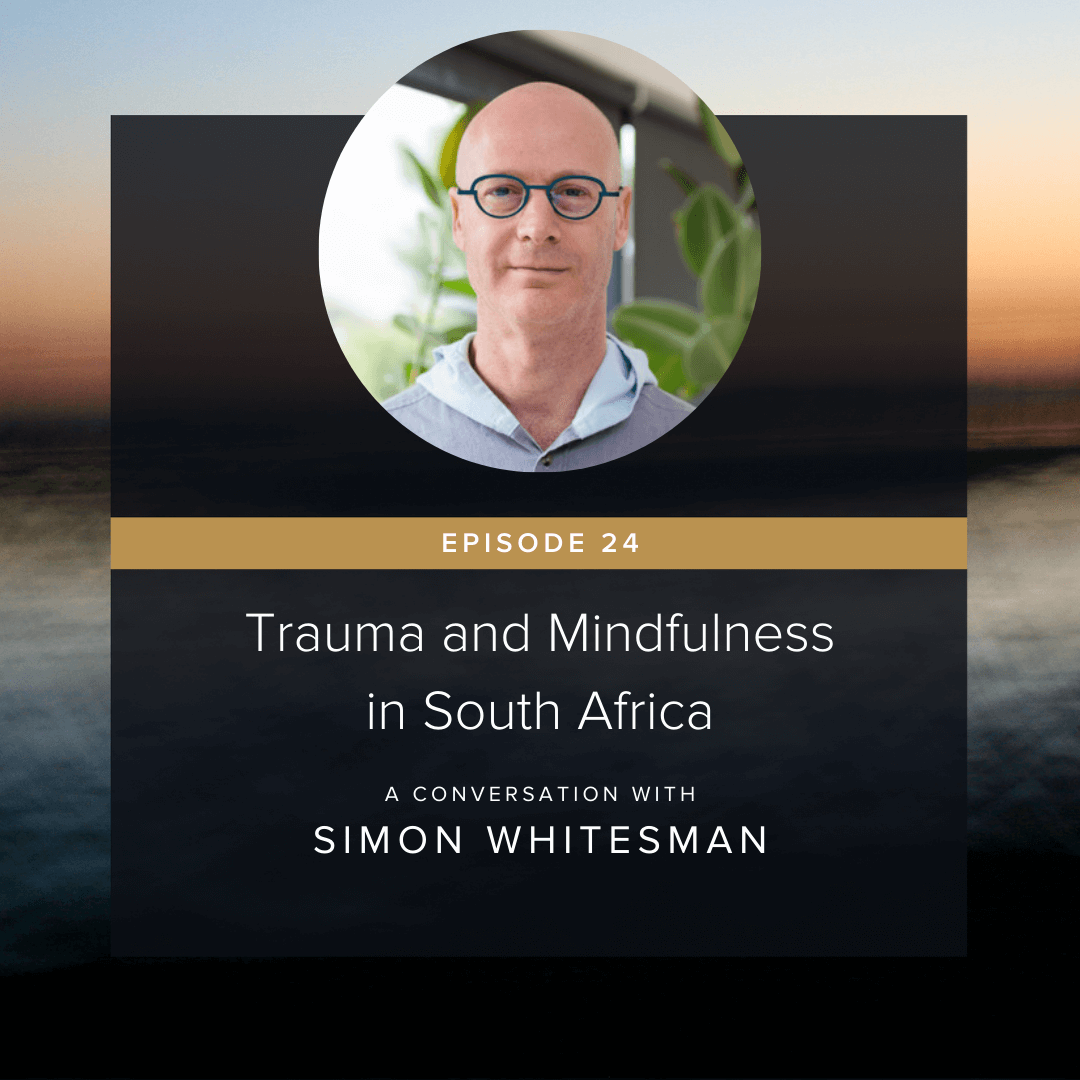 Episode 24:
Trauma and Mindfulness in South Africa

In this episode, David speaks with Simon Whitesman about mindfulness and trauma in the context of South Africa. They discuss how mindfulness practice can increase the capacity to face historical trauma, the importance of elderhood in contemplative and trauma-healing spaces, the power of non-judgemental awareness in clinical work, and the reason trauma-sensitive mindfulness is so important in a South African context

Simon Whitesman,
MBChB, is a director and founding member of the Institute for Mindfulness South Africa, a non-profit organization committed to the development and application of contemporary mindfulness-based approaches in southern Africa. He is the programme director of the post-graduate Certificate in Mindfulness-Based Interventions for health professionals at Stellenbosch University's Faculty of Medicine and Health Sciences, and a certified Mindfulness-Based Stress Reduction (MBSR) teacher for over 20 years. Simon has convened two international mindfulness conferences in South Africa, runs a medical psychotherapy practice in Cape Town, and has published widely in peer-reviewed literature on the neurobiological mechanism of stress and the effects of mindfulness on health and well-being. 
Links from this episode: