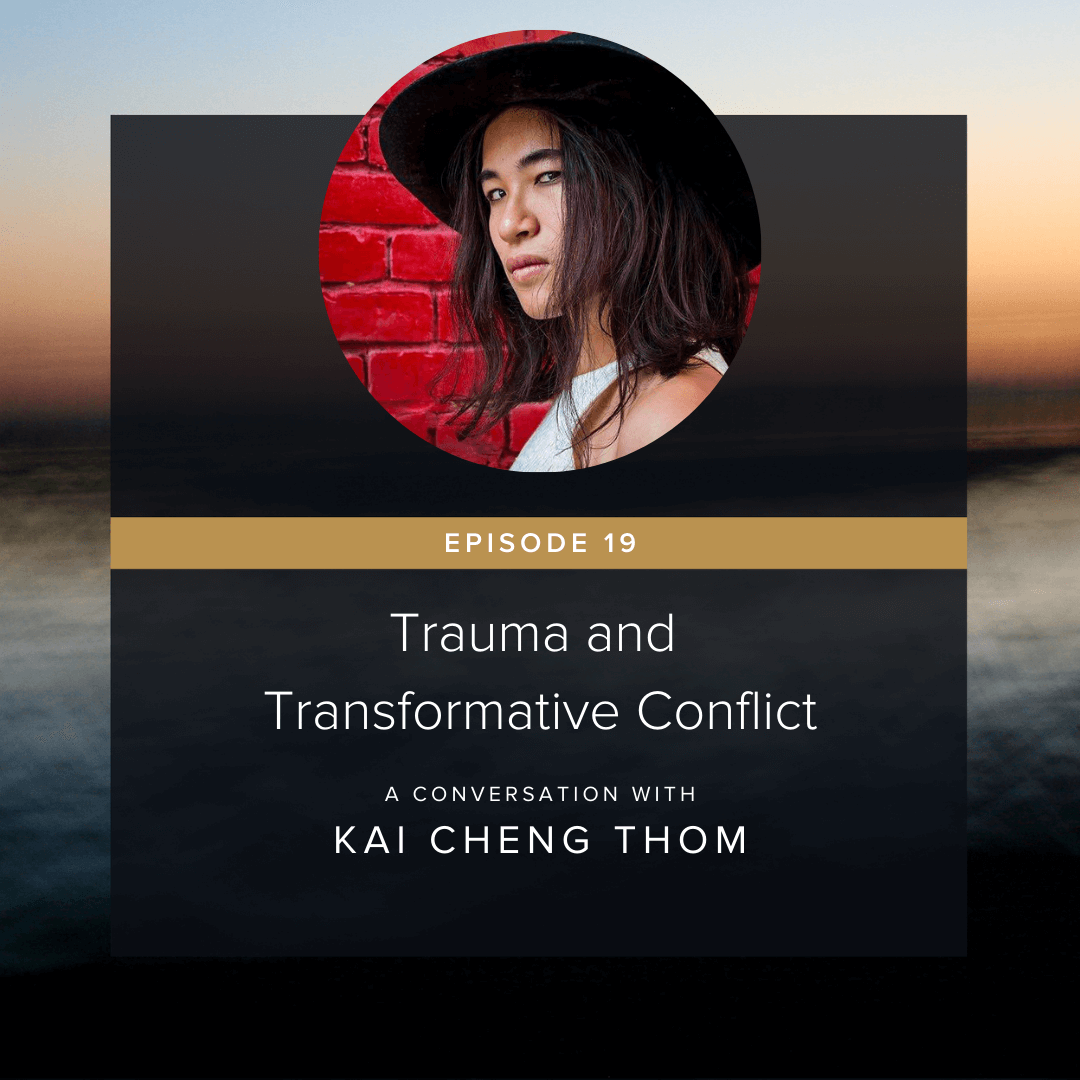 Episode 19:
Trauma and Transformative Conflict
In this episode, David speaks with Kai Cheng Thom, an award winning writer, social worker, and meditation teacher who teaches about trauma and conflict resolution. They discuss the impact of trauma on groups, the role of mindfulness in conflict resolution, and a meditation practice for working with contradictions.

Kai and David also reference The Window of Transformation, which you can find an image of here.
Kai Cheng Thom
is the author of four books, including
I Hope We Choose Love: A Trans Girl's Notes from the End of the World
—a 2020 American Library Association Stonewall Honor Book and winner of the Publishing Triangle Award for Trans and Gender-Variant Literature. Her first novel, Fierce Femmes and Notorious Liars: A Dangerous Trans Girl's Confabulous Memoir, was shortlisted for the Lambda Literary Award for Transgender Fiction at the 29th Lambda Literary Awards, and led to Thom winning the 2017 Dayne Ogilvie Prize for LGBTQ Emerging writers.